Virtual Reality Headsets, Hardware and Software
VR has become one of the most powerful and effective technologies for events and activations to create unique, memorable experiences. Each event, activation or campaign is different requiring different VR hardware and software.  Catalyst have developed a range of VR solutions depending on the size, duration and location of the event.
VR Solutions for every Event or Activation
Catalyst Lite VR
Lightweight, Small Activations
Wireless VR headsets for small events and activations
Includes Catalyst's VR Player Application giving the client a custom, branded VR environment and ensures first time VR users have a great experience with autoplay and reset (no complicated Operating System to navigate..)
Best for:
Short Activations (Less than 2hrs)
Events where staff want to roam with a portable VR solution
Can run as many headsets as required
Example: Roaming event staff engage participants with a VR experience at a music festival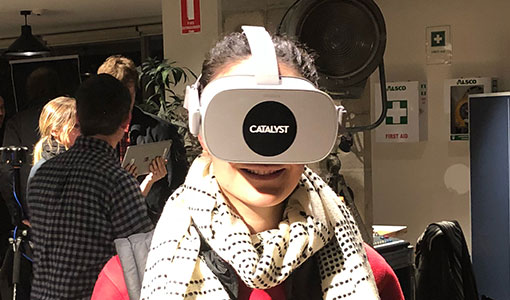 Catalyst Sync VR
Multi-user Synchronised Viewing
Synchronised experience where participants view the same VR content at the same time
Custom, branded VR view environment
Best for:
Multiple users
Short Activations (Less than 2hrs)
Can run as many VR headsets as required
Example: Four participants sit inside car and go on shared VR experience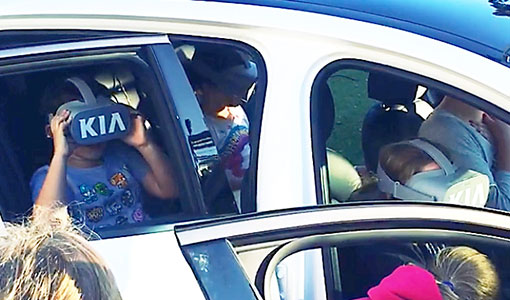 Catalyst High-End VR
High End, Large Activations
Powerful VR headsets for major activations
Use advanced VR applications developed by Catalyst for specific campaigns or use Catalyst's VR Player with a custom, branded VR environment to ensure first time VR users have a great experience. (Autoplay, reset and no complicated Operating System to navigate.)
Best for:
Long Activations (+2hrs)
Mirror VR view onto large screens
Run as many headsets as required (with Sync)/li>
Example: VR experience at event which runs 10 hours a day for three days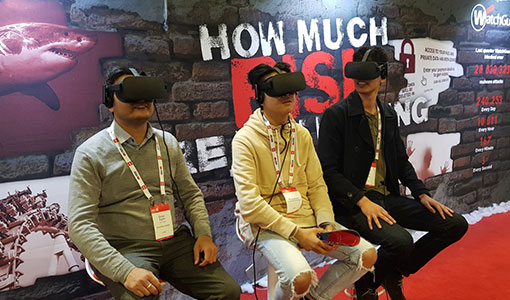 Catalyst Custom VR
VR Activations and Campaigns with Custom Development
Custom developments and advanced VR features including:

Custom VR Games
Motion Platforms
3D models
Interactive elements (selection)
6 Degrees of Freedom
Mixed Reality
Custom physical User Interface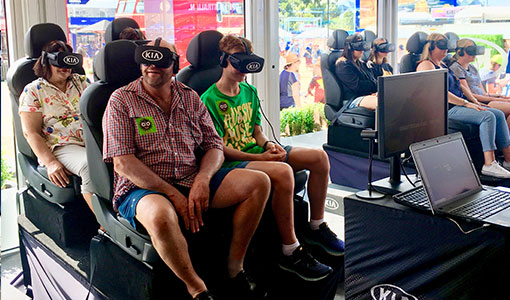 Create your own Virtual Reality Experience using our VR Library and Headsets
Take your guests on an amazing VR Experience across outer space or test their nerves in a shark dive. Using VR participants can be surrounded by the wonders of nature, taken around the world or immersed in experiences like skydiving, motorbike riding or hot air ballooning.
Depending on the size and duration of your event choose from Catalyst's range of VR Headset options to create a memorable, interactive experience.
How to create your own VR Experience at your Event:
1. Choose the content from our library of VR Experiences
2. Decide the number and type of VR Headsets
3. Email us at contact@catalystvr.com.au with event details: Date, Location, Start/ End Time
If you've got any questions please give us a call on  +61 2 9665 0039
VR Experiences starting from $4,250
Create your own VR Experience: Choose from our range of Virtual Reality Content for your event.