VR Activation to promote the launch of the movie "Skyscraper"
To support the launch of Dwayne Johnson "The Rock's" latest movie "Skyscraper", Sony Universal Home Entertainment and their marketing agency Liquid Ideas turned to virtual and augmented reality production company Catalyst VR to create an immersive VR experience.
"An adrenaline inducing VR experience, designed to get the blood pumping and people talking!" - Jessica Gilroy, Creative Services Director
The team at Catalyst recreated one of the big scenes in the movie in virtual reality, building a terrifying VR experience where participants had to walk along a narrow plank of wood 1,000 feet above the ground between two tall skyscrapers.
The VR experience includes a busy 3D city scape of skyscrapers, lights and a helicopter circling above. Participants were asked to complete tasks in the virtual environment whilst balancing on top of the plank, with a terrifying drop beneath them.  As they move through the experience, different events are triggered, culminating in the participant swinging through the air (in the virtual world) and attempting to leap into another building.
With incredible visual effects, animations and sound design, the VR experience was designed to be terrifyingly funny and it didn't disappoint!
Reactions and responses from participants ranged from complete fear to fits of laughter, as people struggled to face their fear of heights and walk along the plank. Despite the obvious knowledge that they were standing on flat ground, many participants couldn't help but find themselves totally immersed in the experience and believe they were following "The Rock" through the movie.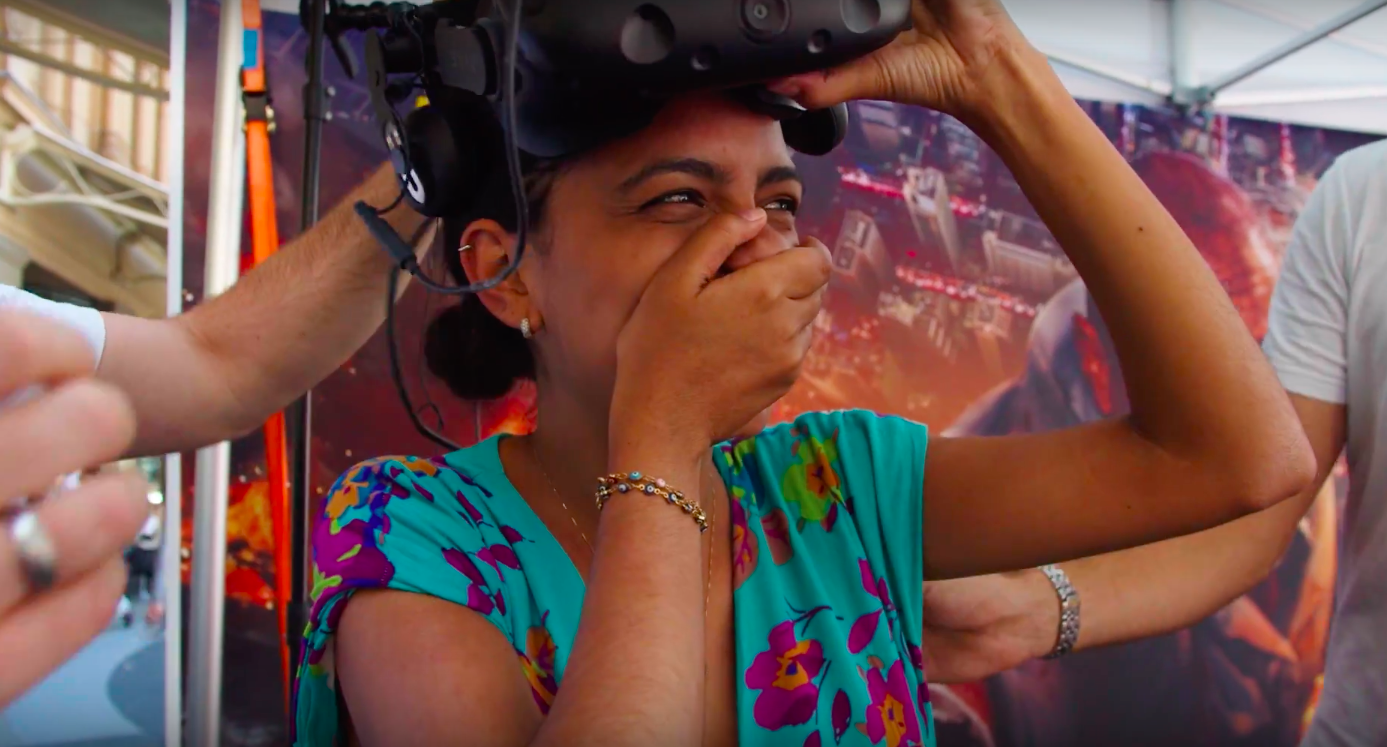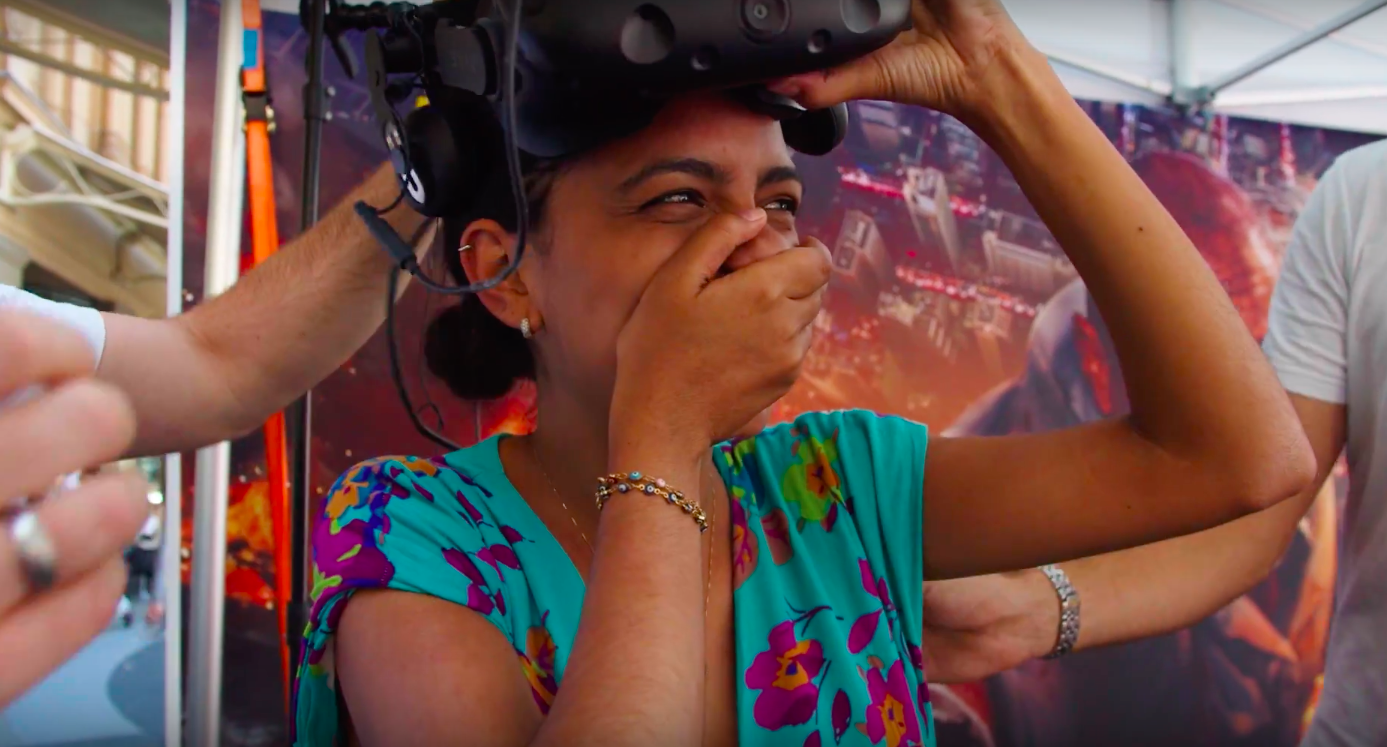 The Scraper VR experience toured Media Houses and Publishers in an interactive roadshow, visiting Nova Radio with Fitzy and Wippa having a go before visiting ING, Mashable and Channel 7's Gadget Guy. At each stop the reaction to the VR experience was huge, generating earned media coverage and social content for the movie launch.
The final event for the Skyscraper VR experience was a public activation outside the QVB building in Sydney, with hundreds of consumers lining up to have a go. Following on from the media roadshow the public's reactions and responses were just as priceless, with photos and videos shared across social media.
"The whole experience was designed to shock and get people talking. The results of the campaign surpassed expectation and the reactions we received from everyone that took part were priceless." Josh Mitchell, VR Producer