What is augmented reality?
Augmented reality is a technology that lays computer-generated images over a user's view of the real world. These images typically take shape as 3D models, videos and information.
How this is overlaid depends on the nature of the experience and the hardware you're looking at the experience on. The simplest way is using your phone, where what you see through the camera has digital elements added to it.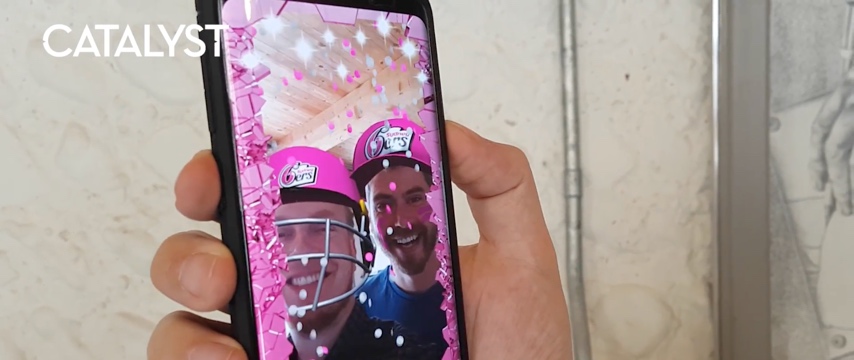 How does AR work?
Augmented reality works in conjunction with headsets or digital devices such as tablets, smartphones and PCs. The devices themselves contain software, sensors and digital projectors that trigger digital displays onto physical objects.
Some of you may already use AR in your daily lives without really realising. Pokémon Go, Snapchat and Facebook's AR Studio all utilise AR technology to create AR animations triggered by motion, gestures, facial expressions and the users surroundings.
Here at CATALYST we've been creating custom AR facial tracking technologies and animations that can be customised to any marketing campaign or event.
Check out this AR Fan experience created for our client the Sydney Sixers:
Creating a custom AR Mask to promote an event, product or service is a fun and interactive way to engage with consumers. Below are some examples of other AR Masks we recently created; an AR Black Panther and Ant Man AR mask:
The possibilities really are endless when it comes to Augmented Reality. Get in touch to find out more.