Melbourne Victory roll out Augmented Reality to increase engagement with A-League Fans
Augmented Reality is transforming fan engagement by giving Clubs and Sponsors the chance to interact with fans at scale, creating unique experiences and new ways to entertain and inform their followers.
As part of the Hyundai A-League 2018/19 the Melbourne Victory and TAC launched "Towards Zero", an interactive augmented reality soccer game.
Developing Melbourne Victory's AR Game
In Towards Zero fans attempt to save penalty shots by moving the Goal Keeper left to right. The game uses the latest AR effects, placing the players face on the Goal Keeper and tracking the players movements in order to move the game's Goal Keeper.

What is Augmented Reality?
Simply defined, Augmented Reality (AR) is any computer generated content overlaid on the real world, typically viewed through a smartphone. Examples include Ikea's AR Furniture App which can place furniture into rooms, Pokemon Go and the face-masks and lenses which have become hugely popular on Social Media platforms like Snapchat.

Scale, Reach and Engagement with AR
The Melbourne Victory TAC Towards Zero AR has had a huge response from fans with thousands playing on their phones at the match day activations and in the stadium.  Data captured (via the Scoreboard) enabled the Victory and TAC to continue their engagement with fans. Augmented Reality has allowed TAC to reach a new audience over and above their existing Sponsorship activities and engage Fans in an exciting and new way.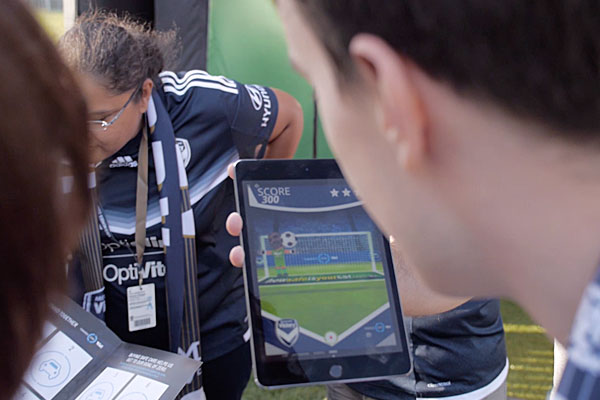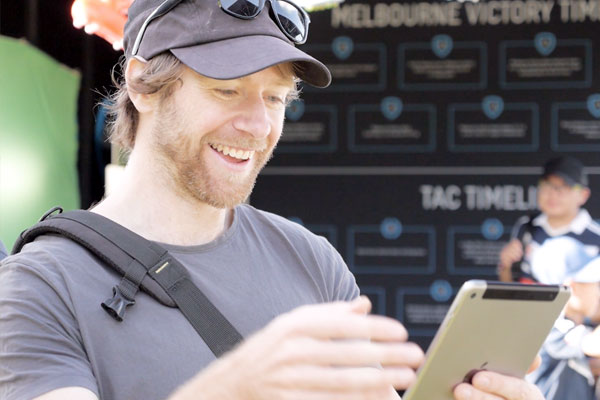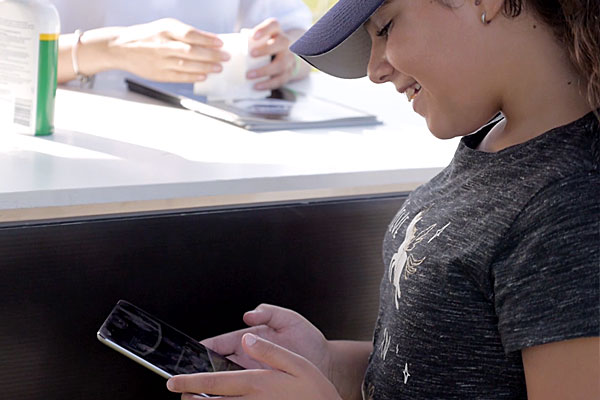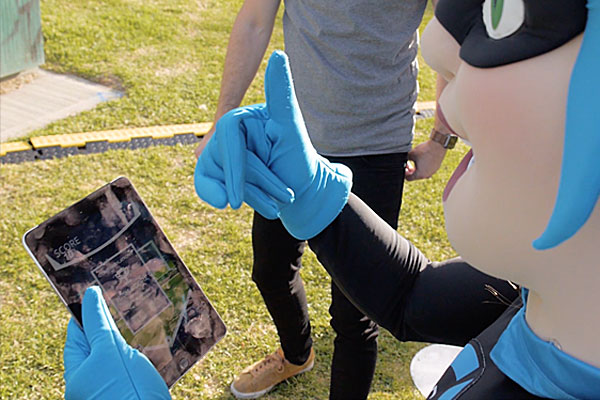 Custom Branding, Design and Social Sharing
The Towards Zero AR game was developed as part of the TAC's sponsorship of Melbourne Victory and includes branding and logos. The game also features a leaderboard, with fans asked to submit their names to keep track of how they performed against other players. Towards Zero and has been shared across Melbourne Victory Social Media and Digital Channels along with content on high scores and the best results. Compared to social content like photos or videos, Augmented Reality is interactive content where the user participates. On average people spend longer engaging with AR and are more likely to share and create their own content.

Augmented Reality Fan Engagement & Activation
AR can also be activated at match day events, fan zones and in stadium. These activations increase the engagement and participation, help collect data and add to the match day experience for Fans. Large screens, tablets and printed decals help deliver the AR experiences which can be scaled up or down depending on the event. AR activations also provide additional opportunities for sponsors to increase their presence on match day in an immersive, interactive way. The match day activation builds on the reach and engagement via digital channels and encourages participation.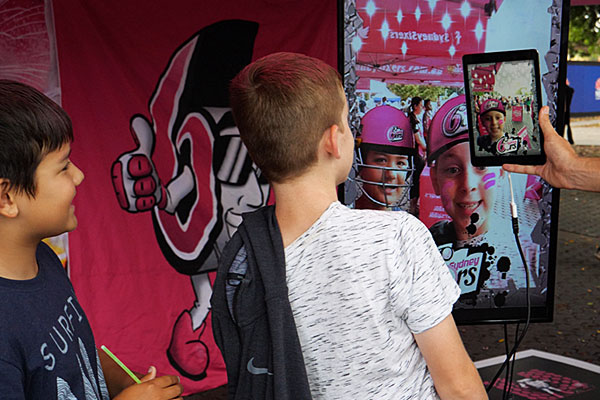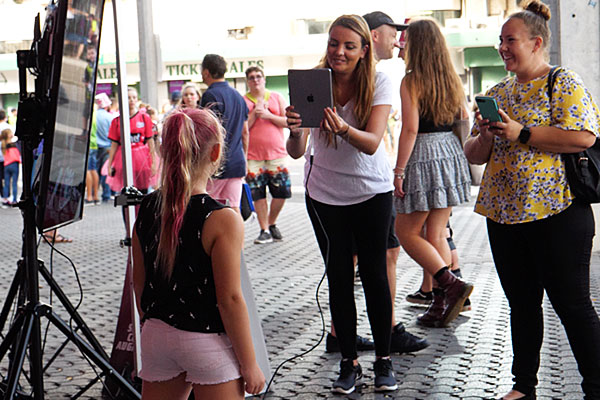 One of the big advantages of AR which has driven its growth as a marketing tool is that AR can be played on any smartphone and is easily shared across Social Media. This gives Brands using augmented reality scale and reach. For Sporting Teams with thousands of loyal fans and a big Social audiences AR has become one of the most interactive ways to engage their followers.
Another driver of Augmented Reality's growth is that it leverages the technology already carried by fans to matches. Unlike other match day activations which require expensive equipment and staffing AR runs on the smart phones carried by fans. Australia's high smartphone usage translates directly to sporting events with the use of smartphones becoming part of the modern match day experience with fan's looking up statistics and sharing content. AR enabled signage, posters and floor decals around sporting events can now allow fans to directly access Augmented Reality.
AR FAN-CAM
Catalyst have also launched AR FAN-CAM to amplify Augmented Reality games and effects across the big screens inside stadiums. Classic 'Dance Cam' and 'Kiss Cam' activations have been around for decades, AR FAN-CAM adds the latest Augmented Reality technology to the experience creating a more memorable and interactive in-stadium activation. The added advantage of AR FAN-CAM is that anyone can create their own version after the game on their smart-phone.

The Future of AR at Live Events
While Augmented Reality is already having a huge impact on traditional sports fans and their match day experiences, for an insight into where things are headed look no further than E-sports. With an audience that is more tech savvy and a growth rate that is exploding with millions of fans watching online and attending events. Live E-sports events are using AR to take fan engagement to the next level with huge animated dragons appearing in stadiums. At last years League of Legends World Championship the entertainment include a band made up of human performers and their augmented reality counter parts.

Find Out More
Catalyst are an industry leading VR and AR production company with specialist animators, developers and producers. To discuss your augment reality idea or get some inspiration contact;
Australia - Jamie Gilroy  jamie@catalystvr.com.au
United Kingdom - Gabriel Howard  gabriel@catalystvr.co.uk