Web AR is engaging, easy to use and doesn't require an app download!
What is Web AR?
Web AR is Augmented Reality that is often triggered by a QR code directly from the user's camera. There is no need to download an app, which can make Web AR more accessible and easier to experience. Web AR has developed quickly and in 2021 is fast, technically sophisticated and easy to use.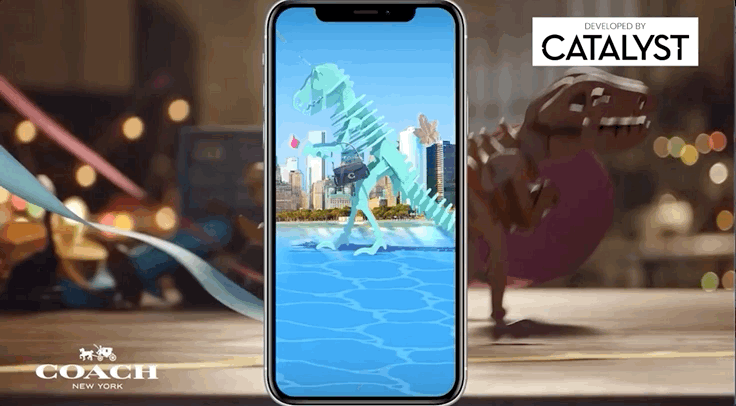 Why is Web-AR becoming so popular
Web AR experiences run using a mobile phones web browser without the need to download an App and are accessible via a URL.  This makes Web AR extremely easy to share. Creators of Web AR can share the URL link to their Web AR experience across all their social and digital channels easily engaging a huge audience.
Web AR is very easy to use. QR codes have become common and in 2021 everyone is very experienced in how they work.  This allows creators of Web AR to easily share the AR experience and engage an audience as part of activations and events.  QR codes to access Web AR URL's can be distributed using traditional media such as print and signage.  As an example Penrith City Council printed drink coasters with a QR Code to access an AR experience which was used by thousands of visitors to Penrith during the ReAnimate Festival.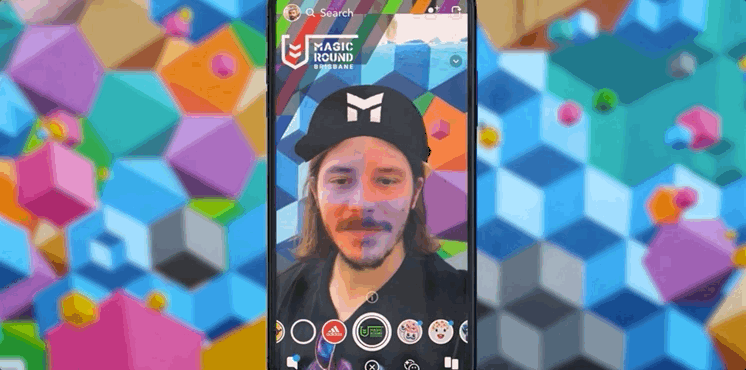 Image: Social Sharing Augmented Reality Effects is quick and easy
As Web AR is  published on the Web they are very customisable.  Updates to Web AR animations and the user interface can be pushed live without the need to re-submit Apps for approval or waiting for approval from Social Media Platforms.  Detailed analytics are easily implemented into the Web AR experience and creators can track user traffic, time spent and interactions with the Web AR, just like any other website.
Web AR Technology
Web AR has progressed rapidly in the last couple of years with companies such as 8th Wall, Apple and Google developing advanced tools for developers. The same features and functions that has made AR so popular as part of Apps and Social Media can now be delivered using Web AR. These technical features include;
Target recognition- the Web AR is triggered when the camera detects a custom image and uses the image as the anchor for the AR effect
Interactive Points- Virtual buttons appear in the augmented space that can open videos, text or audio.
Face and hand recognition- Augmented animations can appear on the users face or head or be responsive to the movement of their hands.
Segmentation- Using the selfie camera the background behind a user can be replaced with high quality images, animations or video.
World Tracking- Using the phone's camera a 3D object can be accurately placed on a vertical or horizontal plane and incorporate Six Degrees of Freedom, Lighting Estimation and instant surface detection.
Music and Sound Design- The audio can be triggered immediately upon opening the app or linked to any interactive element.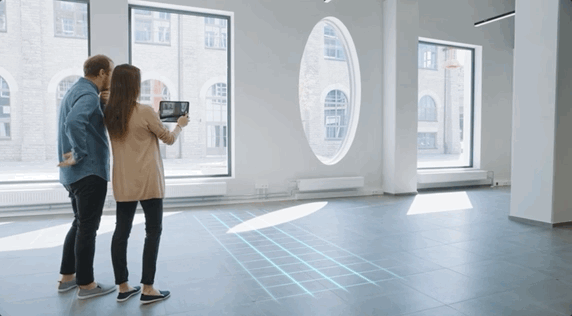 Who is using Web AR
Catalyst worked with the homelessnss outreach group, Steps Outreach Service to develop the AR experience, Walk in my Shoes. This evocative AR experience told the story of 'Stevie' a 3D animated character who shares her experience of youth homelessness.
An important outcome of the project was for the user to feel a connection and empathy for Stevie, the user had to believe her expressions and share her emotions. Catalyst used state of the art motion capture capture technology and 3D animation to animate Stevie's face, and employed a professional voice actor to speak her words. Working closely with Steps, Catalyst created authentic 3D environments for Stevie to tell her story from and help immerse users into the experience.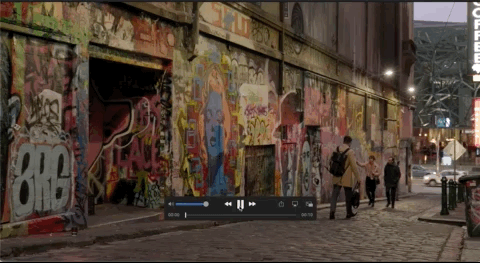 Image: Catalyst recreated locations around Melbourne in Augmented Reality for Walk In My Shoes
Catalyst then designed a poster to act as the 'Target' for the experience. It was important that the poster included all the information needed for users to begin the experience without any external instructions. This extends the outreach and ensures the longevity of Walk in my Shoes, as anywhere the poster is placed can become an instant activation event. The poster can also be shared digitally.
Try the Web AR Experience Walk In My Shoes by clicking this link on your smart phone (https://ar.walkinmyshoes.net.au/) and pointing your camera at the poster below;
Image: Posters for Walk In My Shoes include a QR code which opens the Web-AR Experience.
American Express uses Web-AR for Wimbledon Tennis Game
In the lead up to Wimbledon 2021 American Express produced a Web AR Tennis game. Users placed an AR tennis court in front of them and with coaching from a photo-realistic 3D model of Andy Murray played a simple yet very addictive tennis game. After they played they could lodge a high score and check their score on a world-wide leaderboard.
Source: The Independent (UK)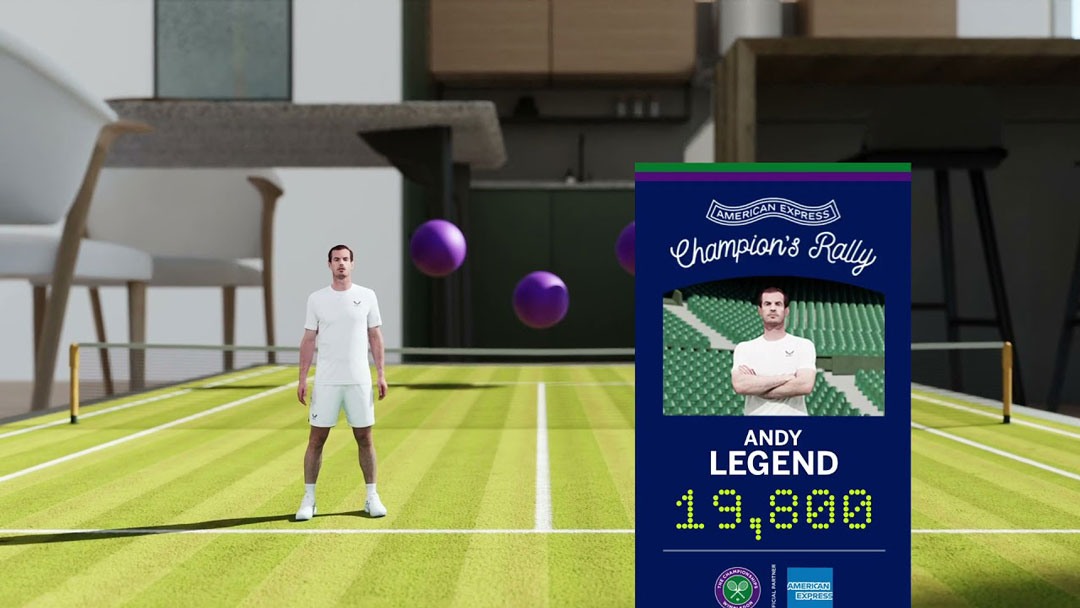 Image: American Express Championship Rally AR Game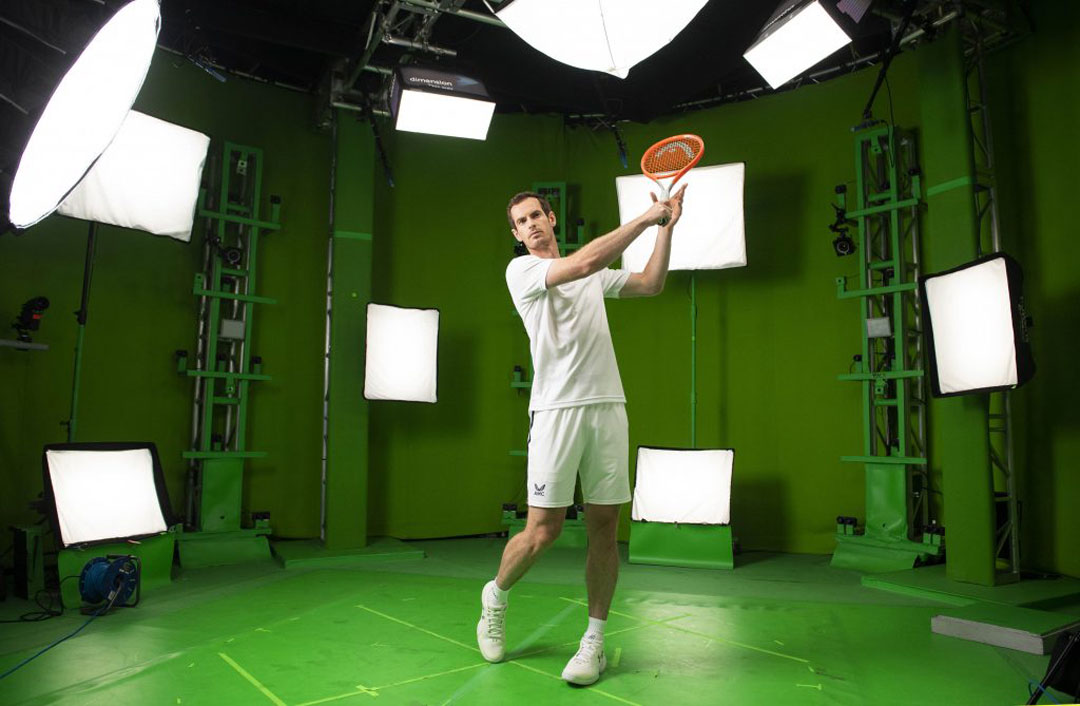 Image: Andy Murray was captured in 3D using a technique called Photogrammetry. Once his 3D model has been captured it can be placed into an AR environment.
Volvo Creates virtual Showroom using Web AR
Augmented reality has become a power marketing tool for the automotive industry to create unique experiences for consumers. Volvo recently used Web-AR to create a virtual showroom for the XC40. After scanning a QR code a full size Volvo car appears in front of the user. They can change the colour of the car, click on points of interest to learn more about specific features and even walk inside the car to examine the interior.
Try the XC40 Web AR experience on your smart phone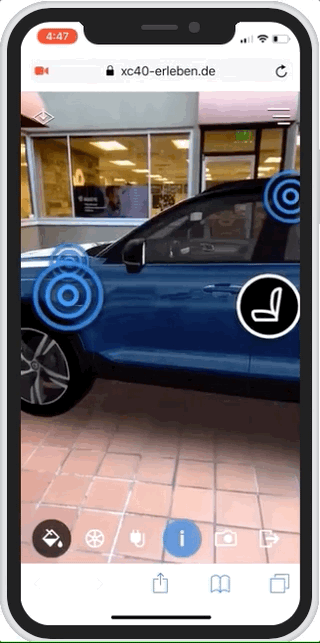 Developing Web-AR
Web AR is delivered over the web using a mobile phone's browser, creating Web AR requires developing 3D assets which are optimised to be viewed over the web. It also requires ground tracking, user interface and image recognition programming to ensure Web AR experiences run smoothly and create an amazing experience for the user.  Catalyst is at the forefront of AR development, with a team of specialised AR animators and programmers to design and produce AR characters, objects and animations for Web-AR.
Image: Face Tracking AR Development
Developing Web AR has multiple steps.  Firstly the desired User Experience and outcomes should be defined which includes deciding what will be augmented onto the real world through the phone's camera.  Creative decisions about what the user will be viewing such as the character design or animated scene need to be planned. Alternatively the user may be playing a game or viewing existing videos and images in an AR scene.   The User Experience design will also determine what is triggering the AR experience.  Web-AR can use image tracking to position and anchor the Web AR experience. Alternatively the user can be asked to scan a vertical or horizontal plane allowing the phone to scan the plane and map where to place the AR animation or object.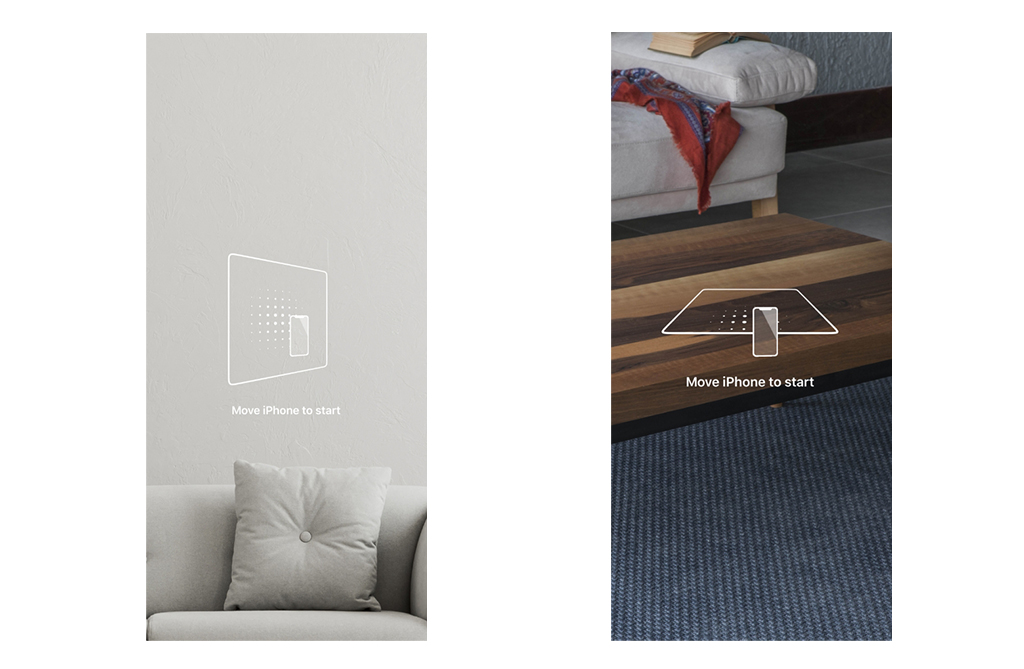 Image: Plane detection of horizontal and vertical surfaces
3D art assets required for the AR effect need to be developed and optimised for Web AR. With App based AR the AR animations and effects are downloaded to the App, with Web AR these assets are streamed. As a result it is important to keep file sizes to a minimum to facilitate a great Web AR user experience.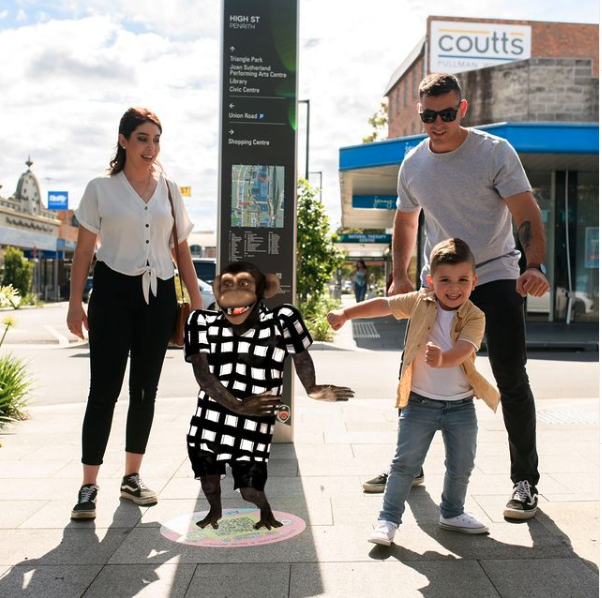 Image: Placing an animated 3D object in the real world using AR
Augmented Reality Growth
The rapid growth of Augmented Reality is set to continue as smart phone technology improves, Web AR platforms such as 8th wall are now accessible on over 3 billion devices globally. Web AR is being used to create new and engaging experiences across a diverse range of industries from entertainment to education, sports, fashion, finance and travel by companies including Nike, Sony Pictures, Burger King, General Mills, British Gas, Heineken, McDonald's, LEGO, Swiss Airlines, Toyota, EVA Air, Red Bull, Porsche, Adidas, COACH, American Express and more.
Find out more visit; catalystvr.com.au/services/augmented-reality/