5 Awesome Hybrid Event Ideas from lockdown that we think are here to stay
The last 18 months have been tough...we have all struggled and are now slowly emerging back into a new, Covid-normal world. But what have we learnt? Where are the silver-linings?  Well we've put together a list of the five best hybrid event ideas and the brands that helped out them on the map.
Billie Eilish- Turned her concert into an immersive VR event so that everyone could experience it!
This is one of the best examples of a hybrid event that we have seen. The concert was not recorded and could only be viewed live, which means it was even more special for the fans who could attend virtually (just like a real concert!). The concert was a masterclass in how to combine fantastic audio, visuals and a virtual social experience.  This was huge.
Check out the Governors Ball website here.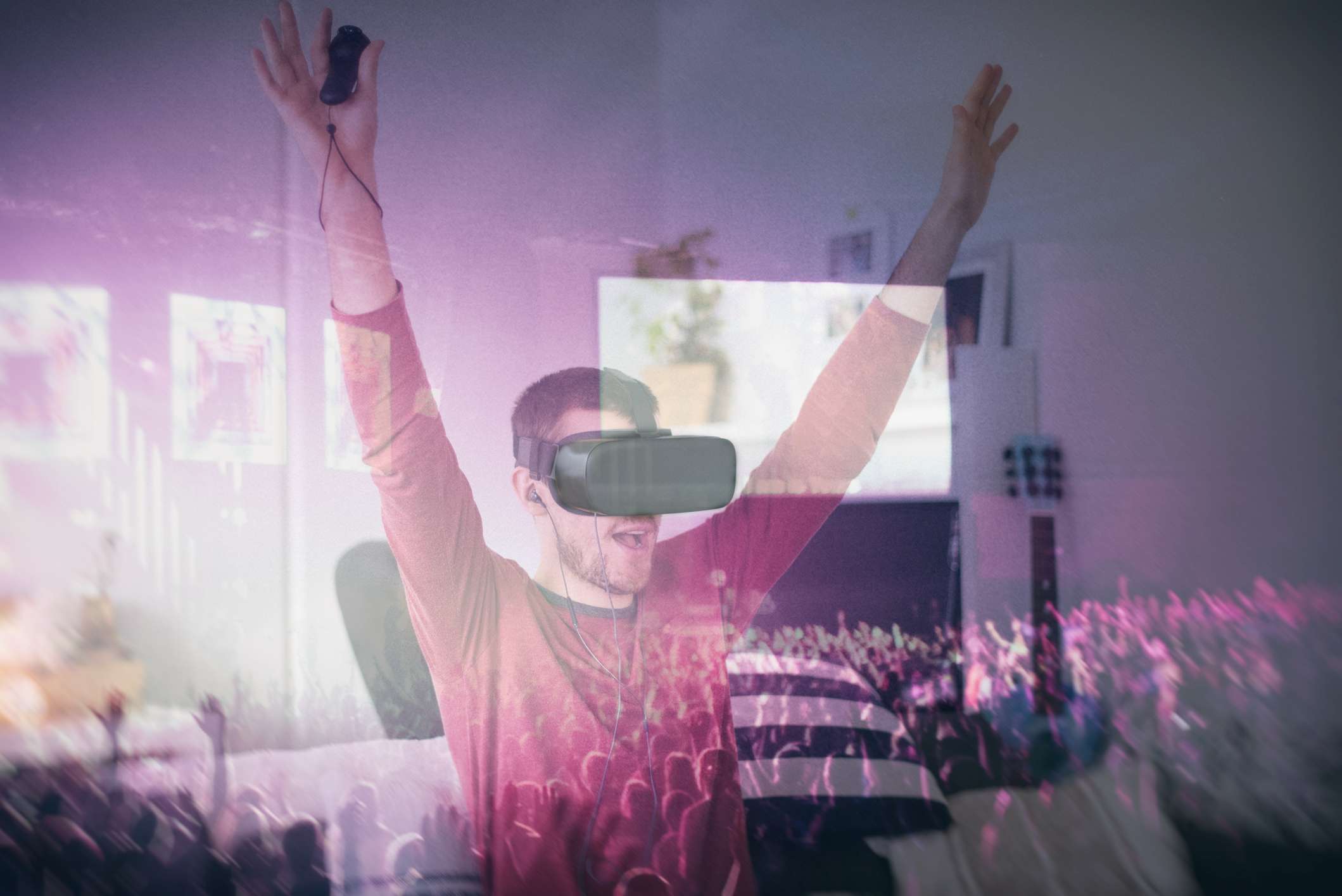 Image: VR concerts are getting good
Jack Daniels- Created an Immersive 3D environment in partnership with Nike
Not sure about the link between Whiskey and Nike shoes? Well check out this brilliant browser based experience on your mobile or desktop and find out for yourself. Its immersive, simple to navigate and feels like you could spend hours discovering and sharing the content. A really premium experience for two very premium brands.
Check out Finely Crafted here.

Image: Finely Crafted by Jack Daniels and Nike
Volvo- Turned lounge rooms into dealerships using WebAR
The Volvo brand is leading the market on tackling climate change and they're also leading the market with this interactive webAR experience. No app downloads required, just scan a QR code, follow the prompts and before you know it the new XC40 is sitting on your kitchen bench.  Not only that, you can sit inside it!
Check out Volvo AR here: 
Image: Volvo AR puts a showroom into your lounge room
Alpine Elf Matmut Endurance Team Fanzone- A digital destination that runs in parallel with the live event.
This one has it all - an Instagram AR lens, a racing car game and even a full size 3D model of the race car!  It's a great example of a virtual shared space that builds event based experiences and social sharing into a digital experience. Did we mention it also includes the live stream of the Le Mans race?
Image: Alpine Elf Virtual Fanzone
Carolina Panthers bring their stadium to life with Mixed Reality
Yes, you're right…we've already written about this in a seperate post here https://catalystvr.com.au/mixed-reality-nfl. This activation took the in-stadium experience to the next level, capturing the public's attention and gaining millions of views online, including social feeds across Australia! It uses mixed reality which combines the real world with a virtual world. Previously only available to Hollywood film producers, it's now accessible to brands so keep an eye out for this one…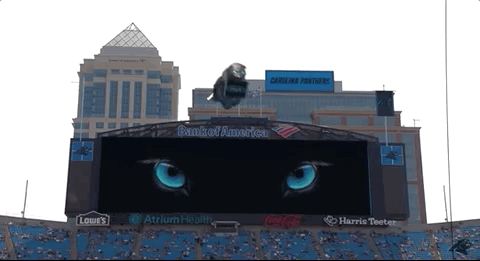 Image: Carolina Panthers mixed reality